Stolen Treasures Kids Minor Flawed to Flawed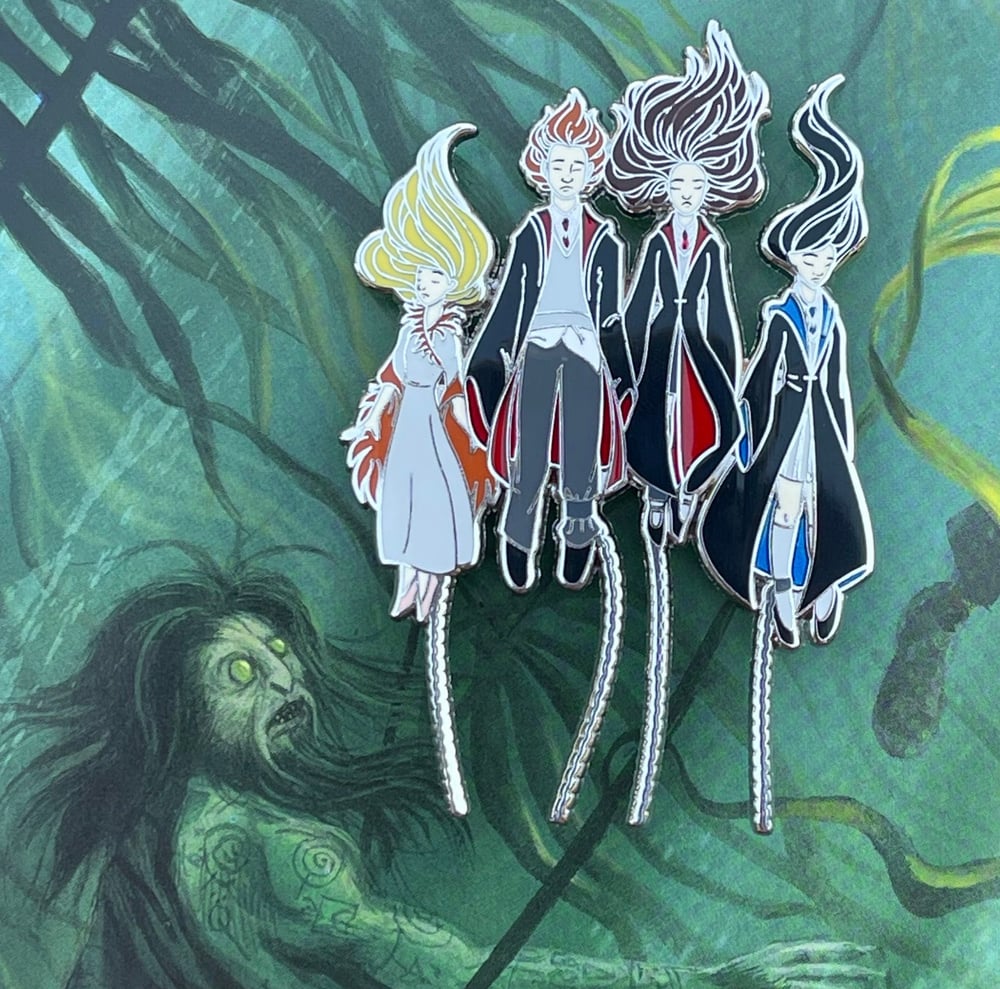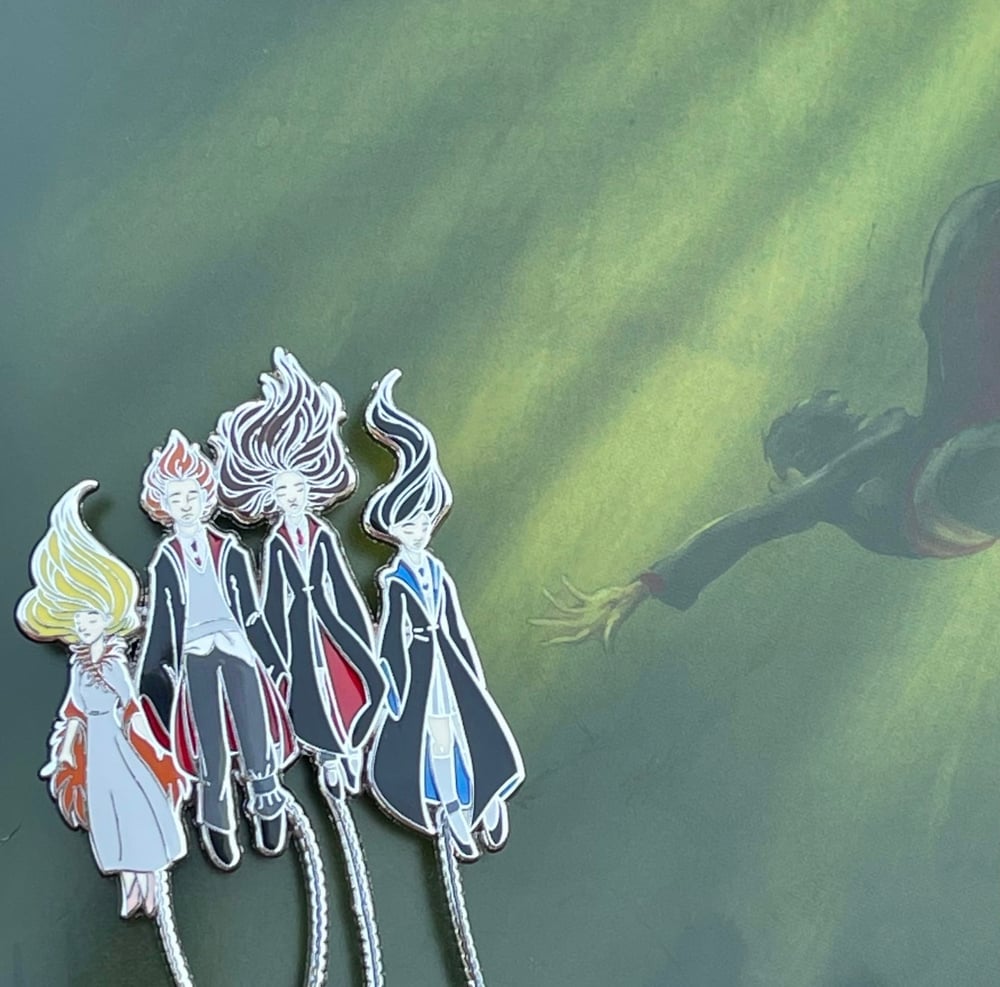 You've got to wonder what would have happened if Herry hadn't saved Gabrielle.....
We've taken what you'll sorely miss,
An hour long you'll have to look,
And to recover what we took,
But past an hour, the prospect's black,
Too late, it's gone, it won't come back.
Also this song is not great and the rhyming is questionable.
________
Each 2 mm thick hard enamel pin with effects including stained glass, sandblast enamels.
The Kids floating with chains pin is 8.3 cm long
________
Grading Terms
✨Nearly Flawless? How can you be Nearly Flawless?
✨Standard = small speck, slight smudge at an angle, very slight misprint, very shallow dip or texture in enamel or plating only seen at angle : Nothing that stands out on quick inspection or at reading length and nothing that detracts from enjoyment
✨Minor Flaw = 2 of the following or 1 larger flaw: small speck, slight smudge at an angle, slight misprint, slight dip or texture in enamel or plating only seen at angle : Nothing that stands out on cursory inspection or at arms length and nothing that detracts from enjoyment
✨Slightly Flawed = 2-3 of the, speck, smudge, or a bigger fleck or misprint, dip or texture in enamel or plating : Nothing that detracts from enjoyment
✨Flawed = 3+ of the, larger speck, smudge obvious straight on in normal light, obvious misprint, or a bigger fleck, larger dip or texture in enamel or plating : Nothing that detracts from enjoyment

✨Very Flawed = chipped edge plating or large gradient misprint or smudge, missing chunk of enamel : The pin just has a bit more character, s'all, but this is not for a finnicky person