Have You Seen This Witch / Wizard DIY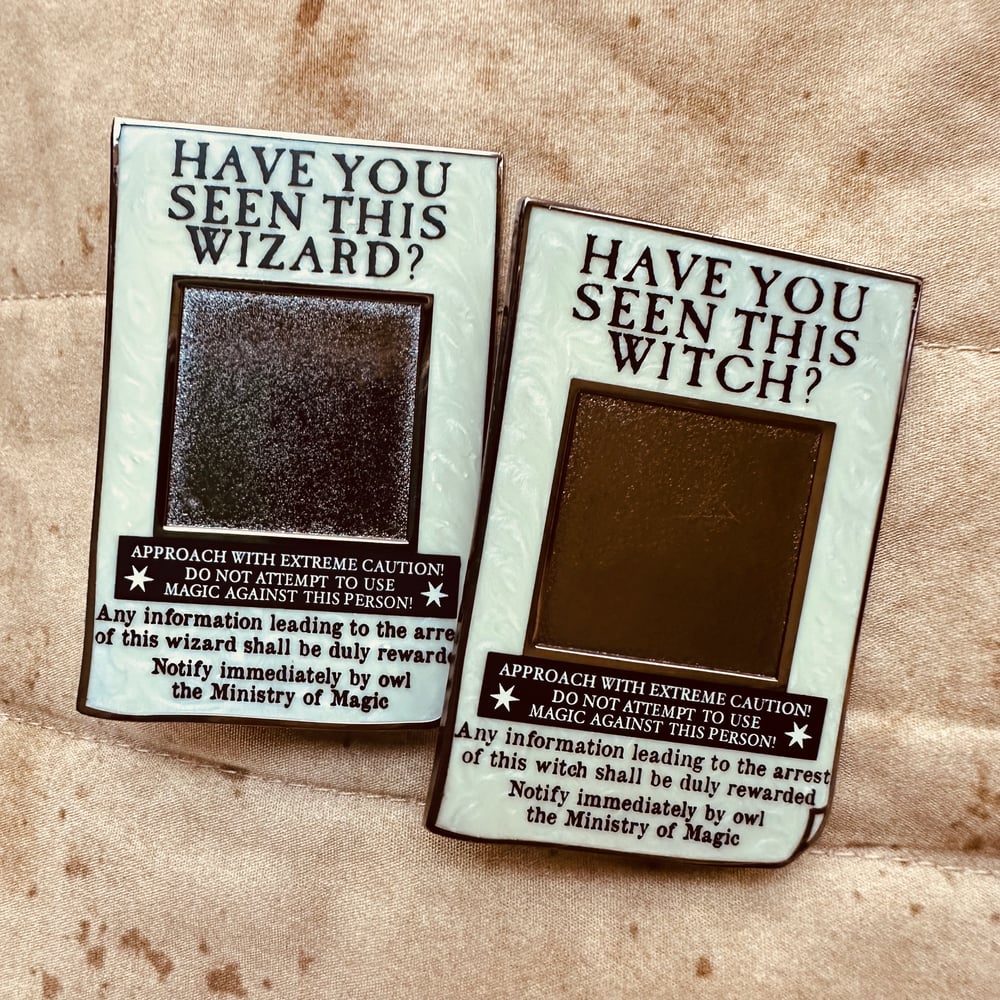 Have You Seen This Witch / Wizard DIY
Write your own One Way Ticket to Azkabam!
I found these wadded up blank wanted posters in a slightly damp crate covered in puftskein hair behind Brood and Peck in Hogsmeede. Never one to let (slightly crumpled) paper products go to waste, here they are for sale!
The Mimistry apparently mass produces these without images (seems strange if you ask me- Barry, the lot of them).
———————
These 2 inch pins have pearl swirl and black printing with black nickel plating. The backstamp says Loony and has 2 posts.
They've got a recessed area 25 mm square for you to add your own picture. Or the picture of a friend, pet, coworker you hate (or love).
Choose the one you like the best: Witch or Wizard (both gender neutral).