LOST School Robes, Malkins' Lost and Found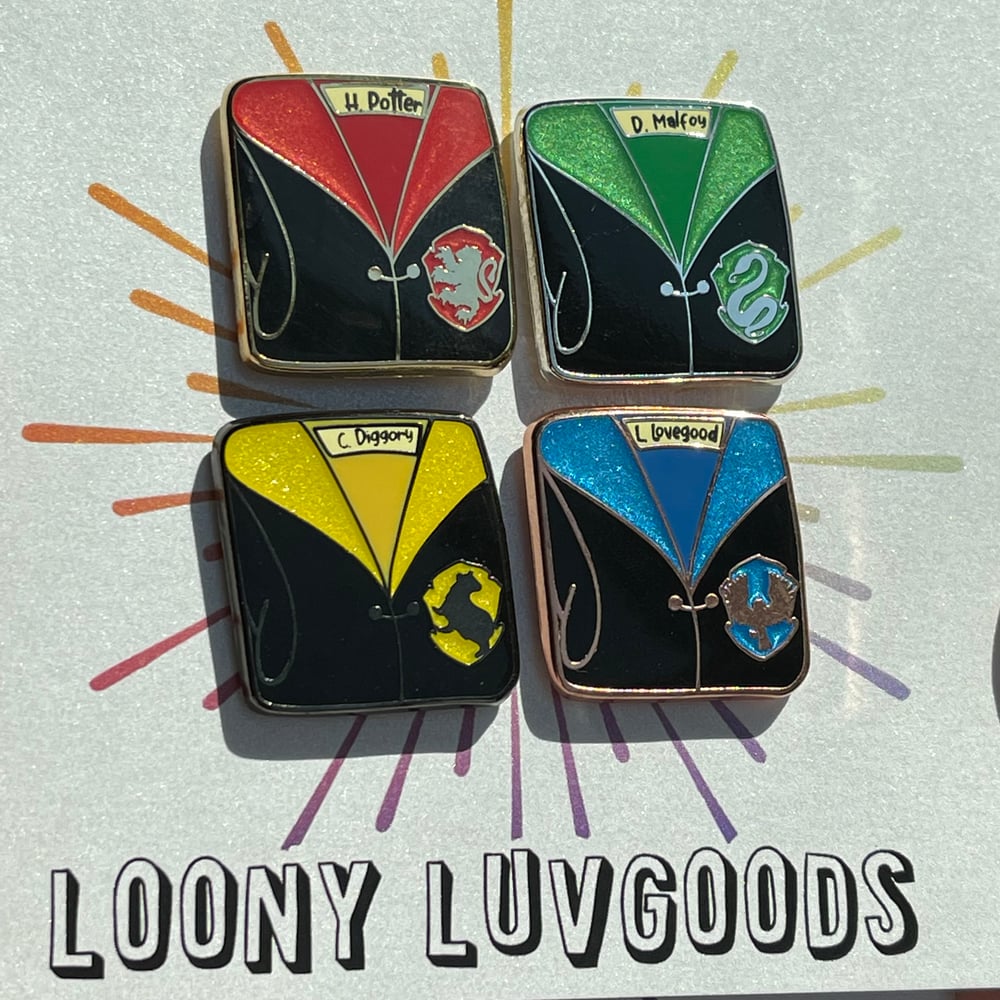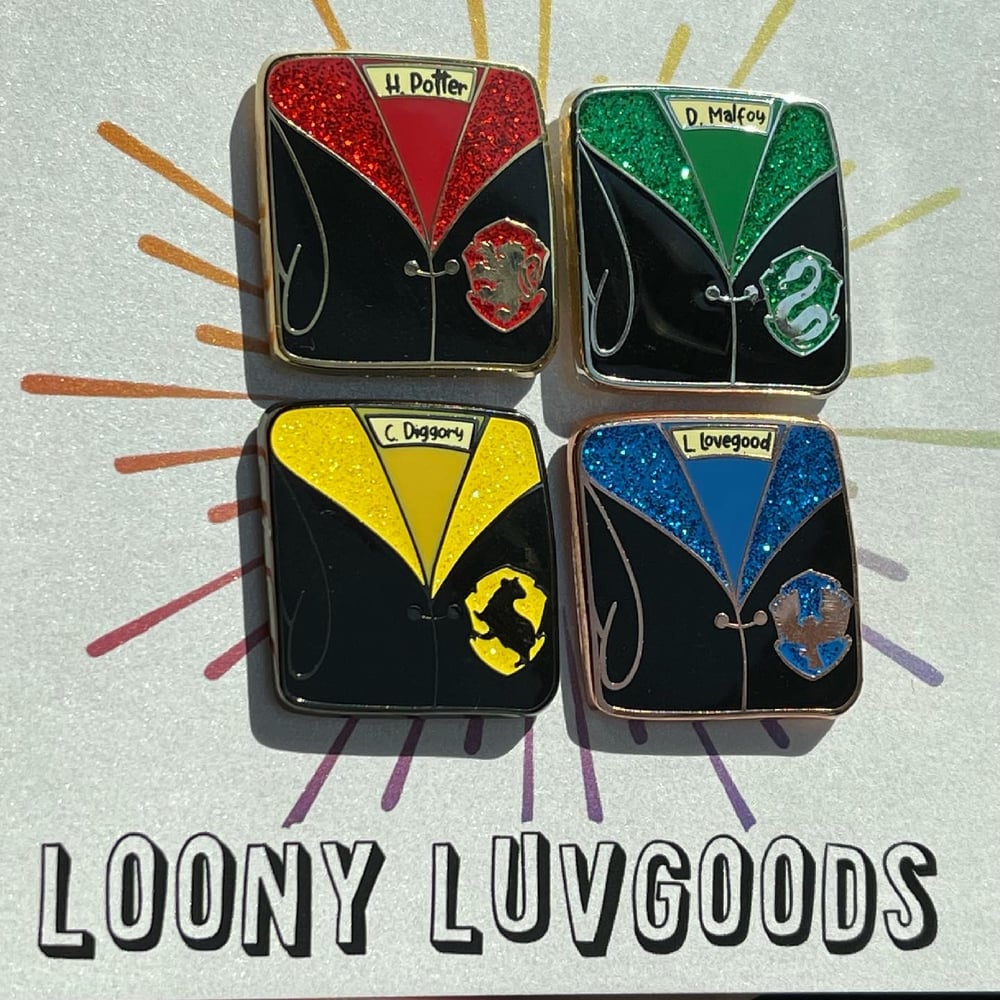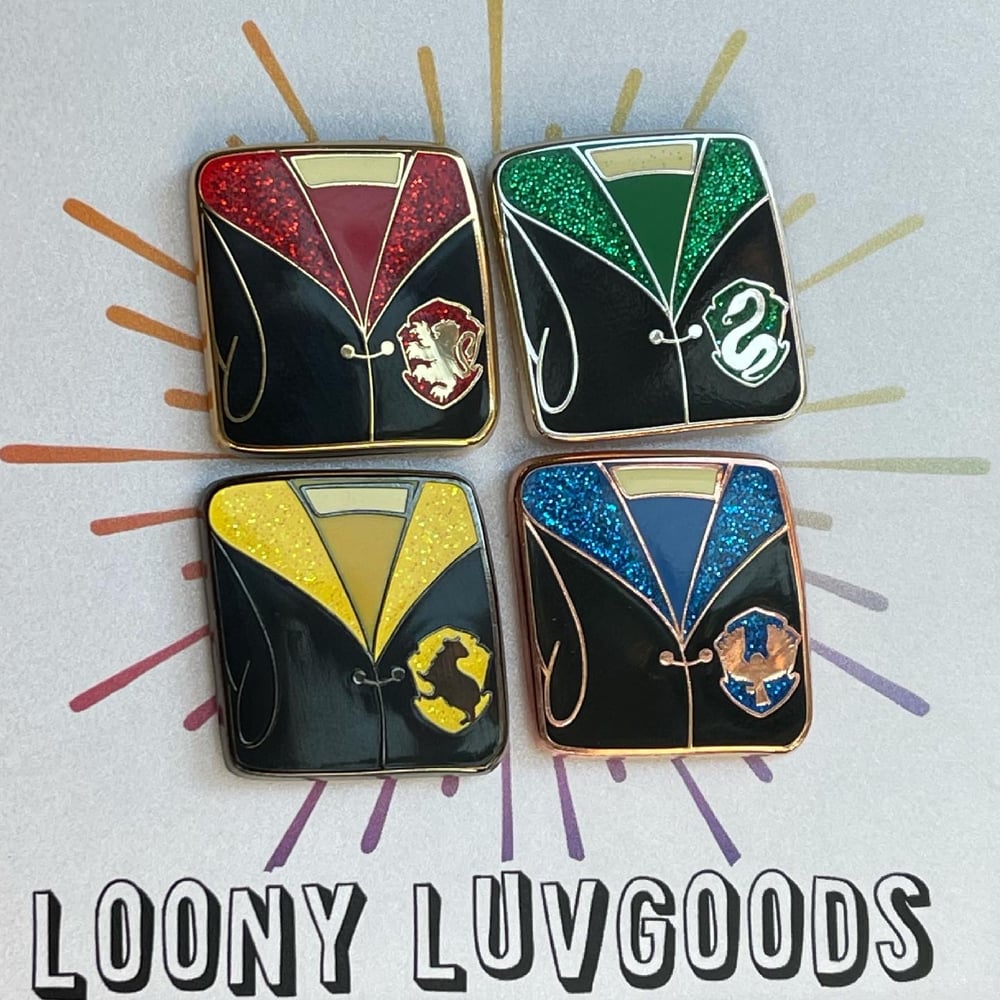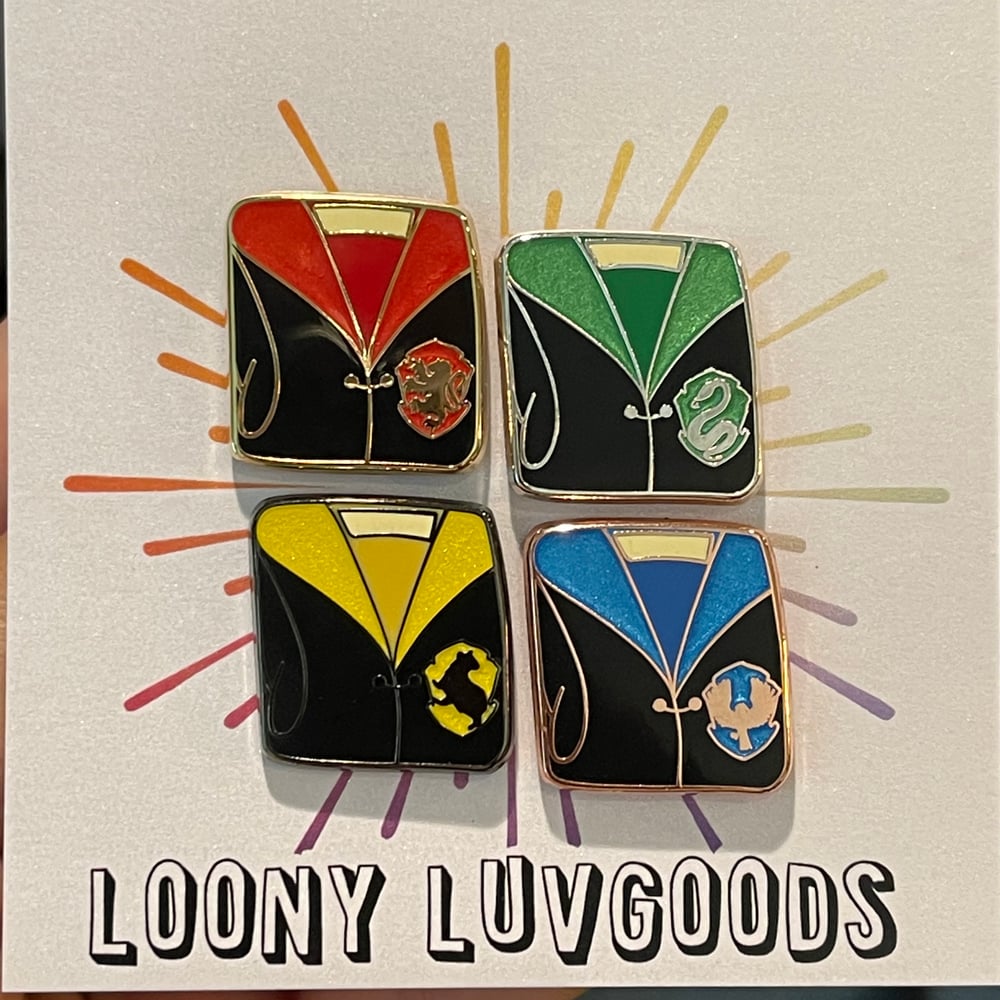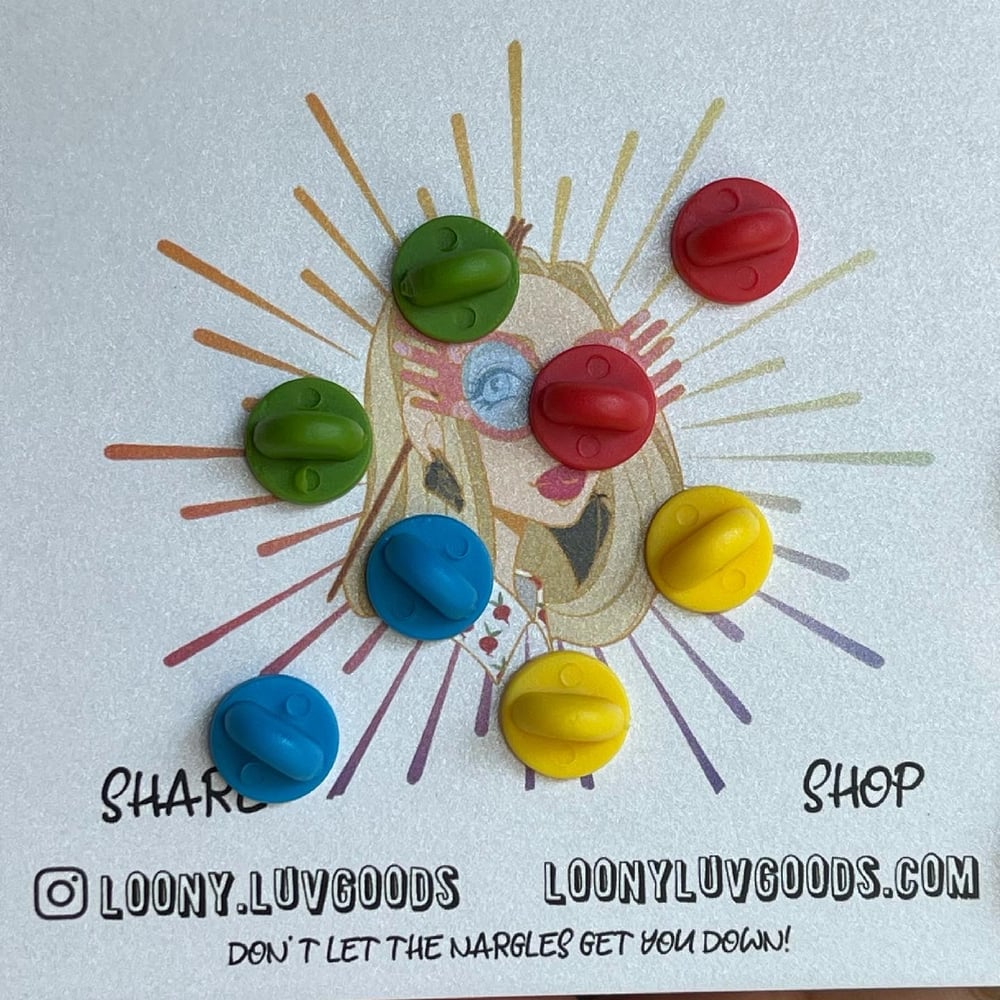 It's responsible to write your name in your school robes, in case they get lost.
We raided the lost and found bin at Madame Maalkins' and got ourselves a full set of second-hand robes.
This is for a set of 4 pins, at a slight discount. You may pick pearl or glitter in the house colors and with or without names printed.
_____
Variously-plated and 2mm thick
Hard EnamelDesign
3 cm long about 1.5 inches diagonally with glitter or pearl house colors. You can order these with names or without.
_____
These pins are open edition but may or may not be remade.
You can write your own name in with a fine point sharpie!