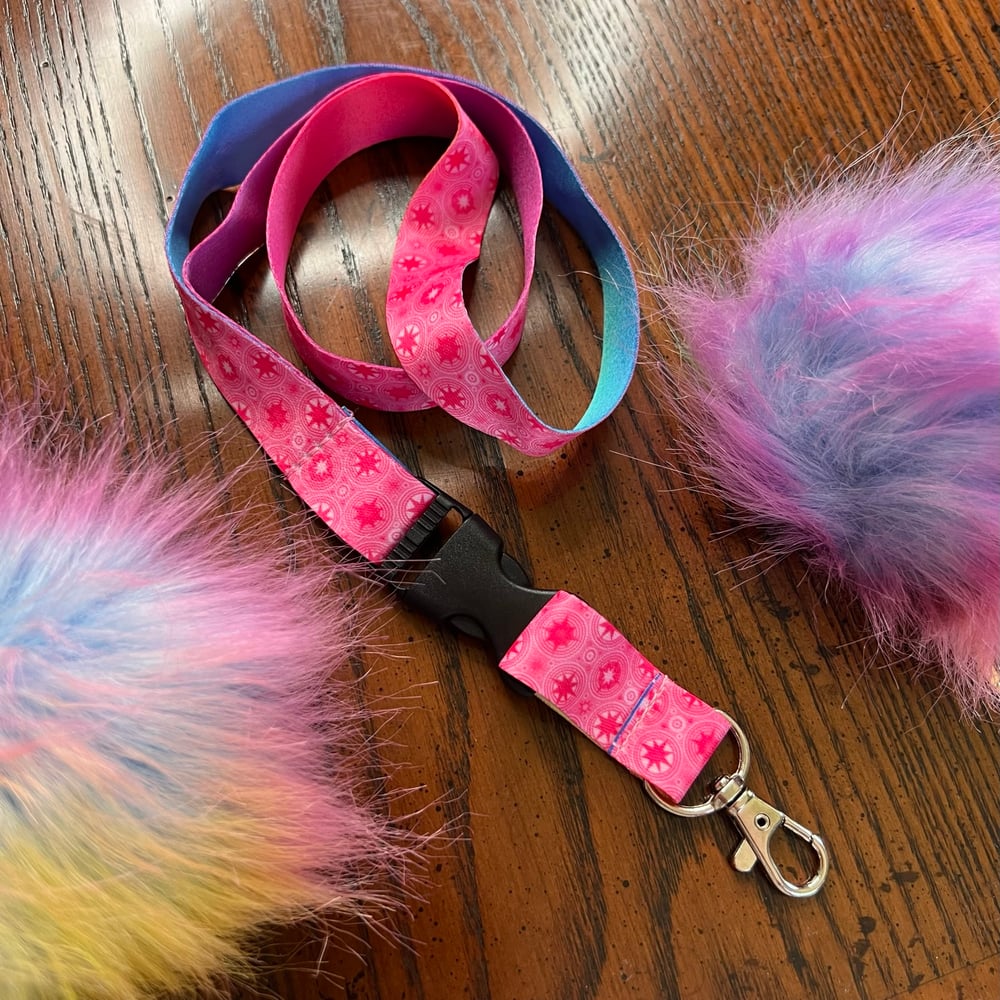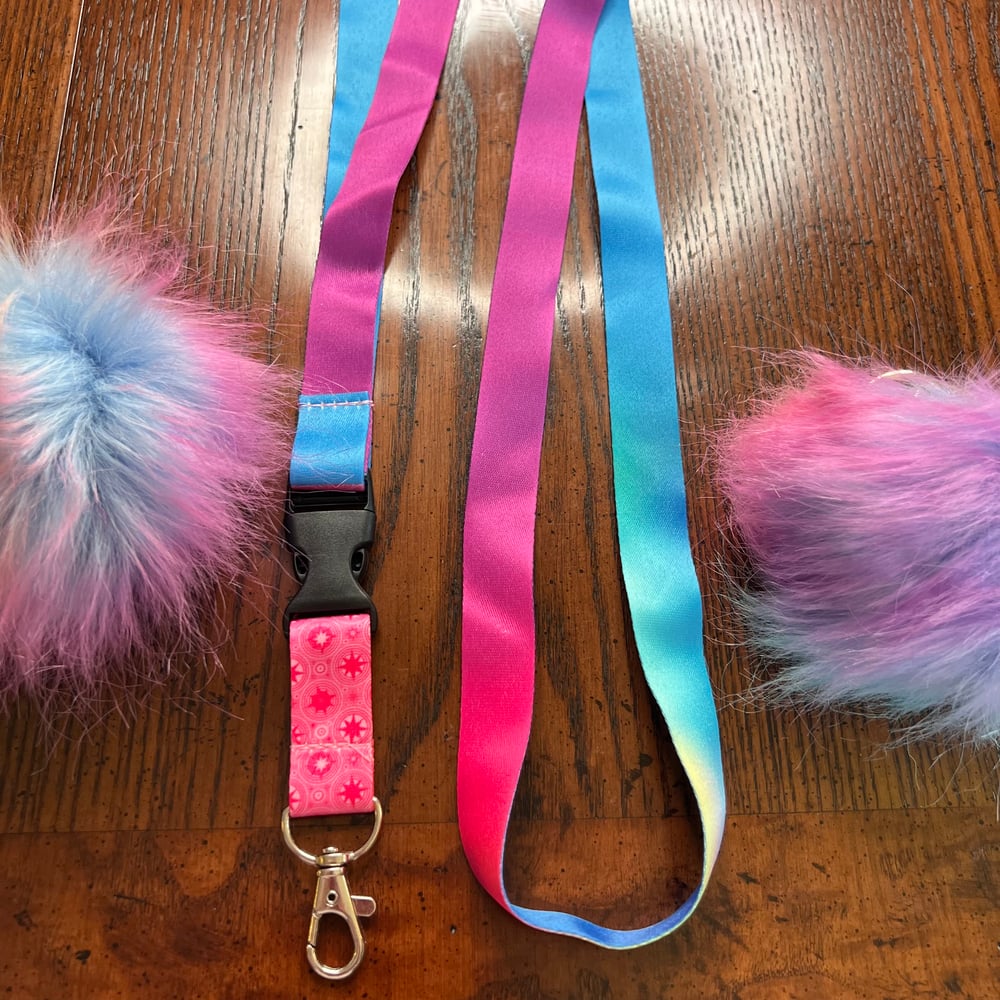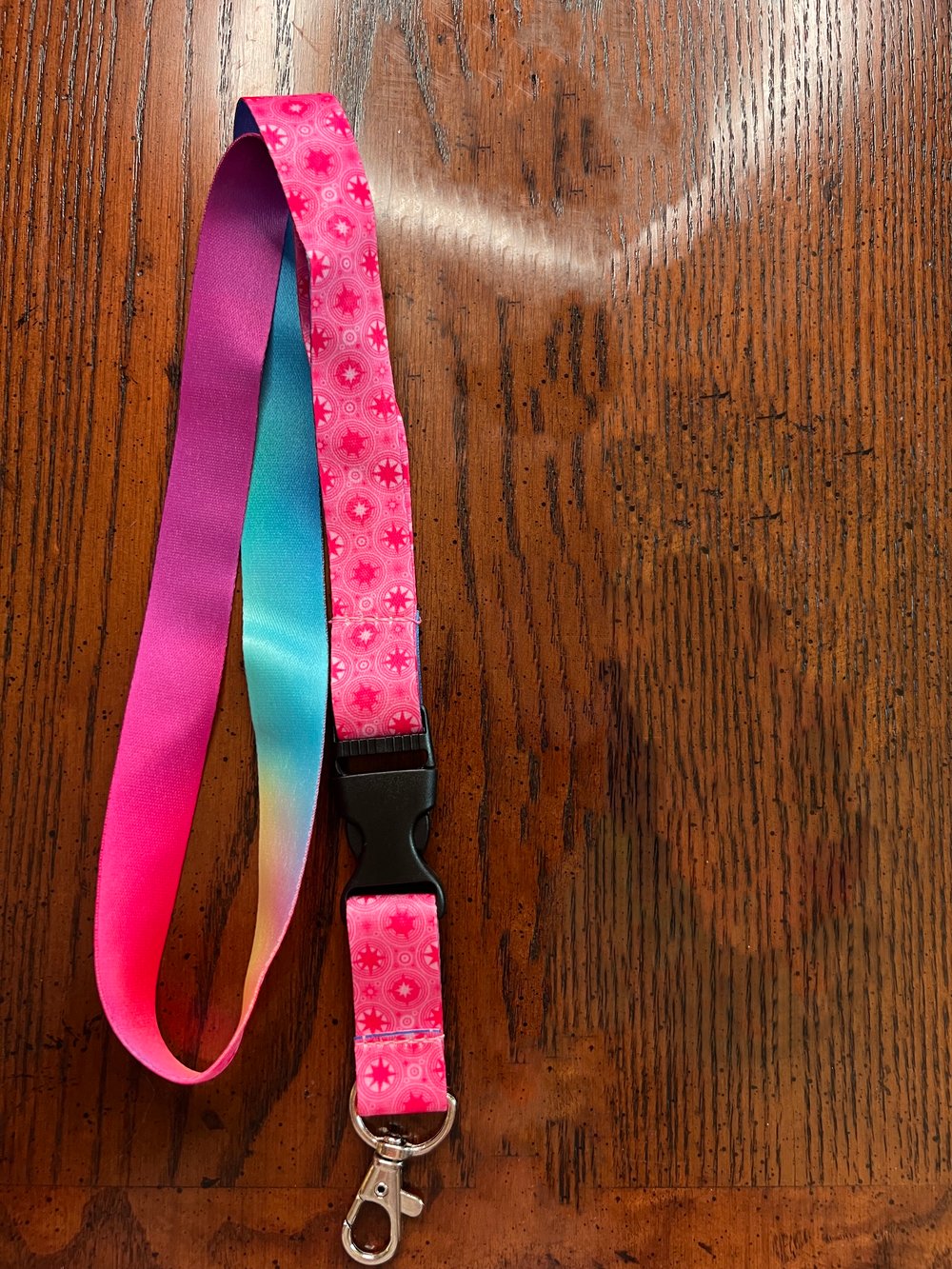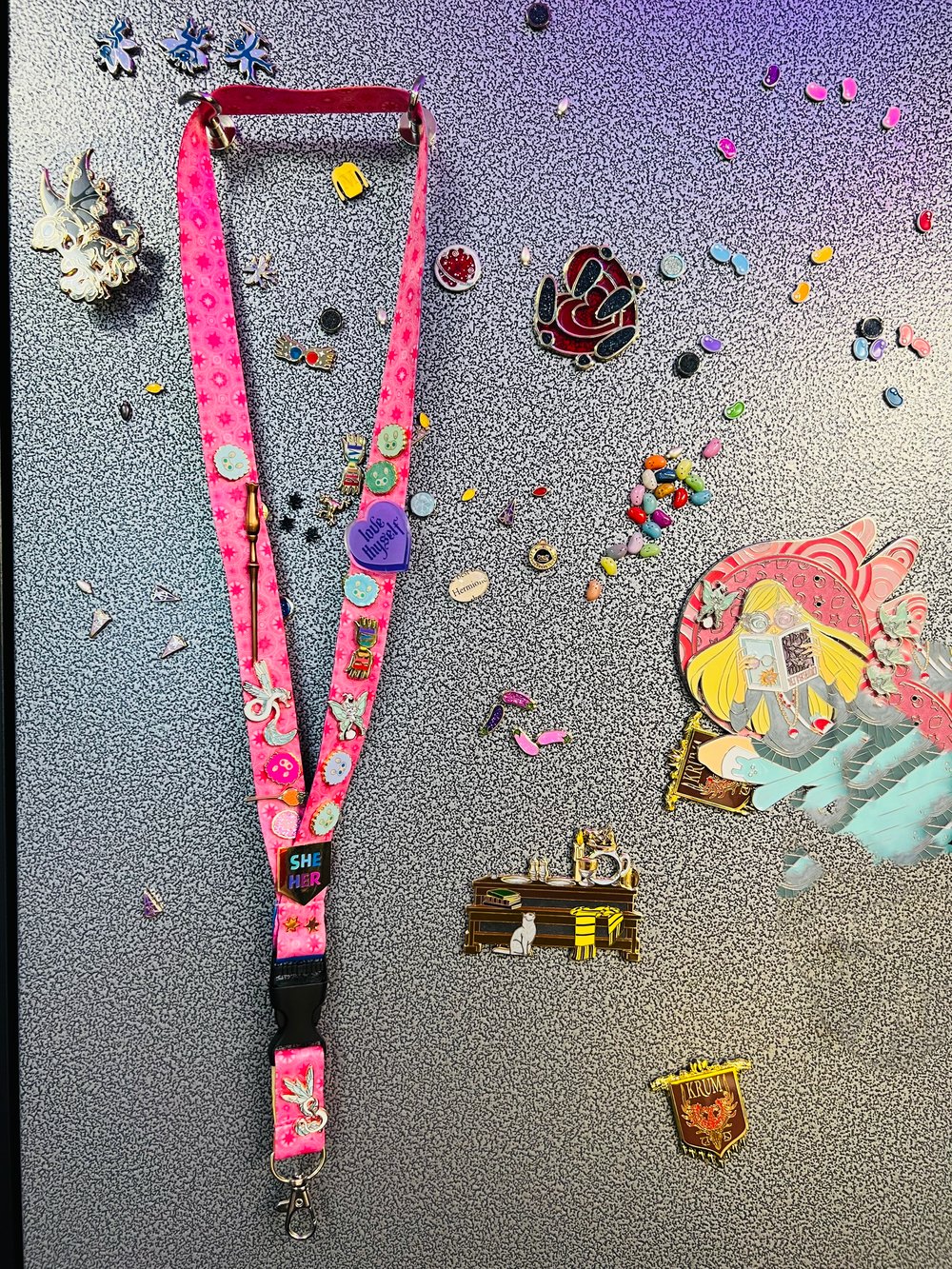 This 20" long end to end lanyard has a 13" long neck opening, and a plastic buckle to connect to a detachable keychain with a silver lobster clasp.
It is reversible! One side is a pink speks pattern of concentric circles and stars, and the other a lovely gradient rainbow.
You can put your pins on it or wear it alone at a convention or trip! Use the clasp to hold a badge, keys, parking pass, park ticket, or your phone!