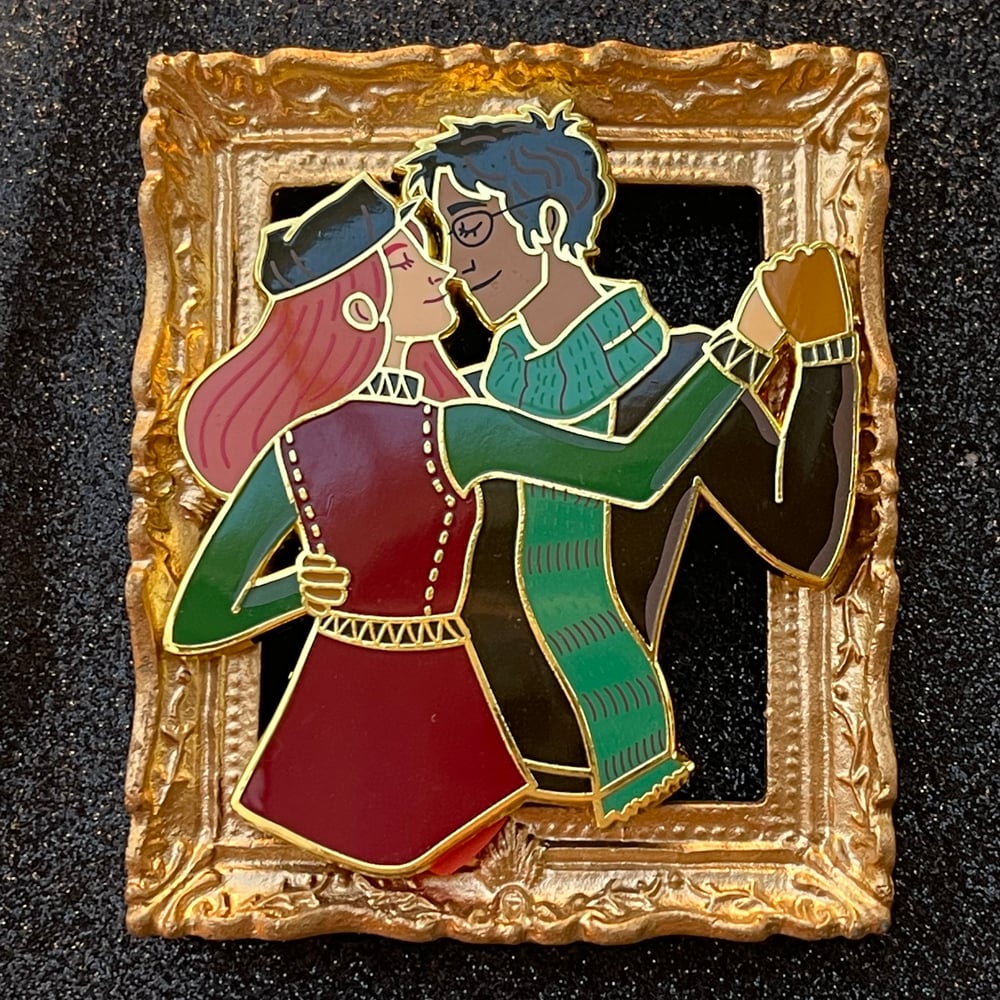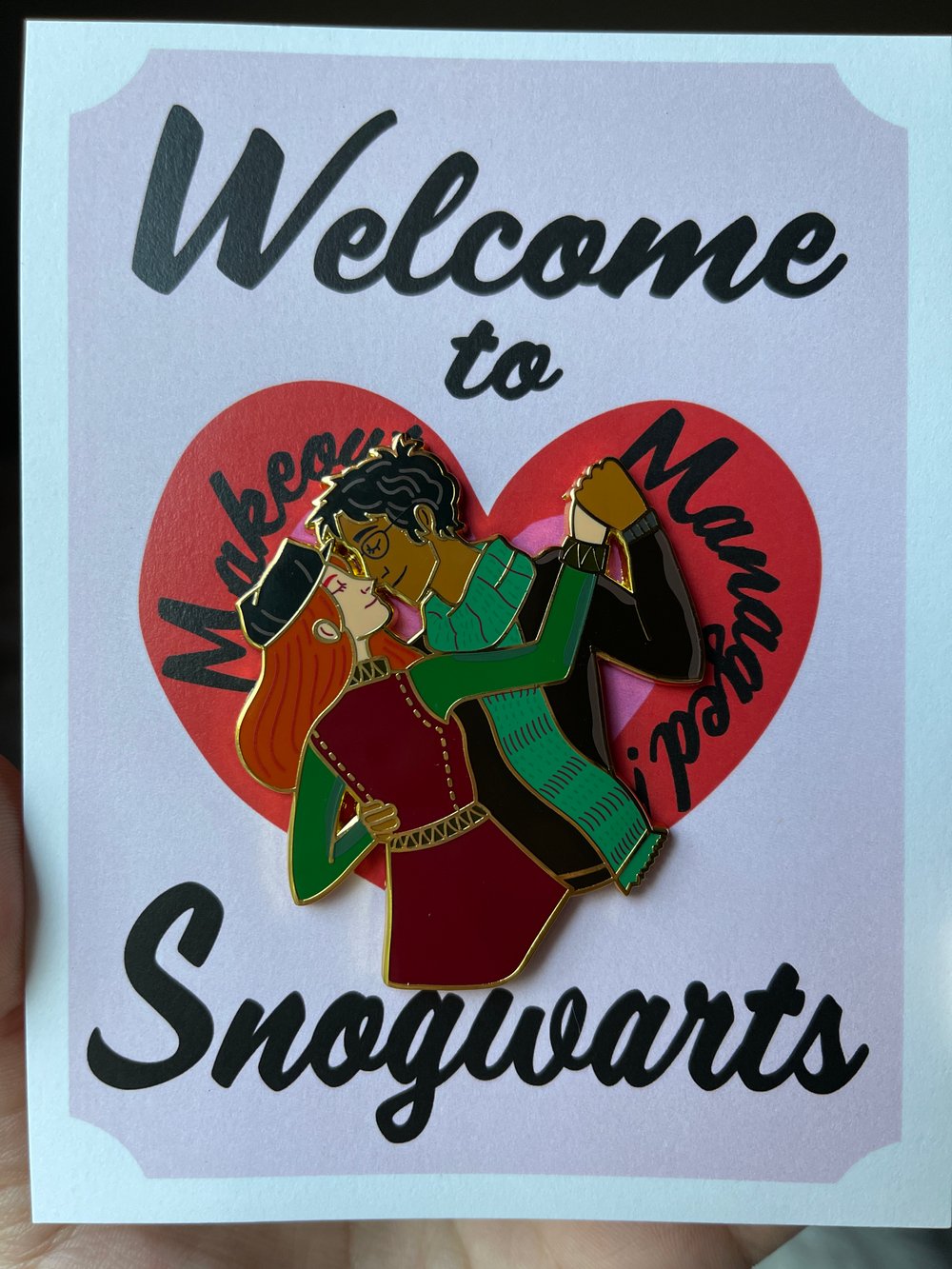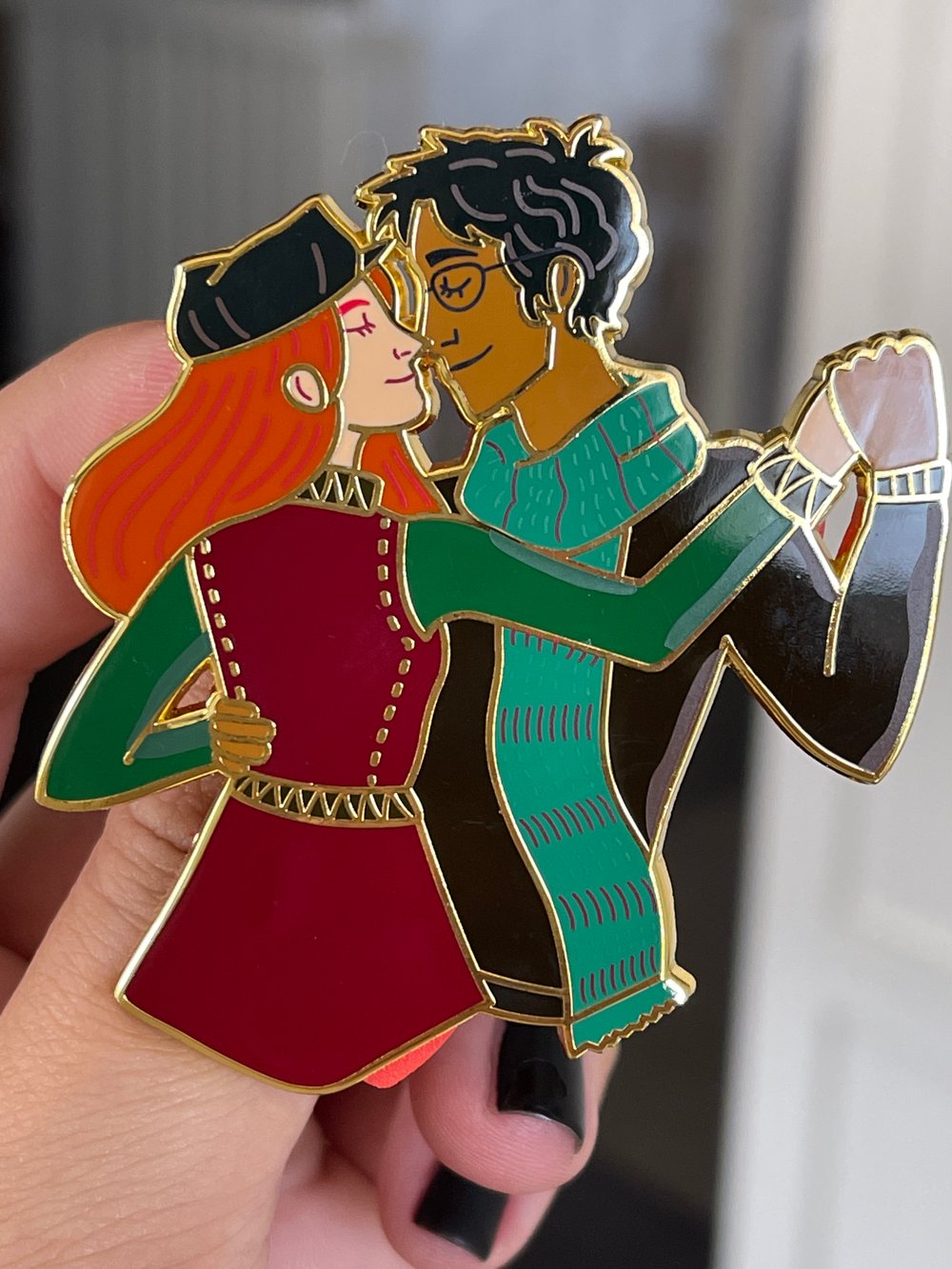 Two Lovers dancing in a captured moment in Time
LE 65
Is it Jemes and Lilly? Or Herry and Ginnie? You choose!
_____
Gold-plated and 2mm thick
Hard EnamelDesign
3 posts
2.5 inches or 6 cm with screenprinted faces and details.
_____

Most all of these have flaw visible in changing light. Mostly Pinpricks or slight dips in the enamel etc.