Flawed Krumb Cake and Name Banner Set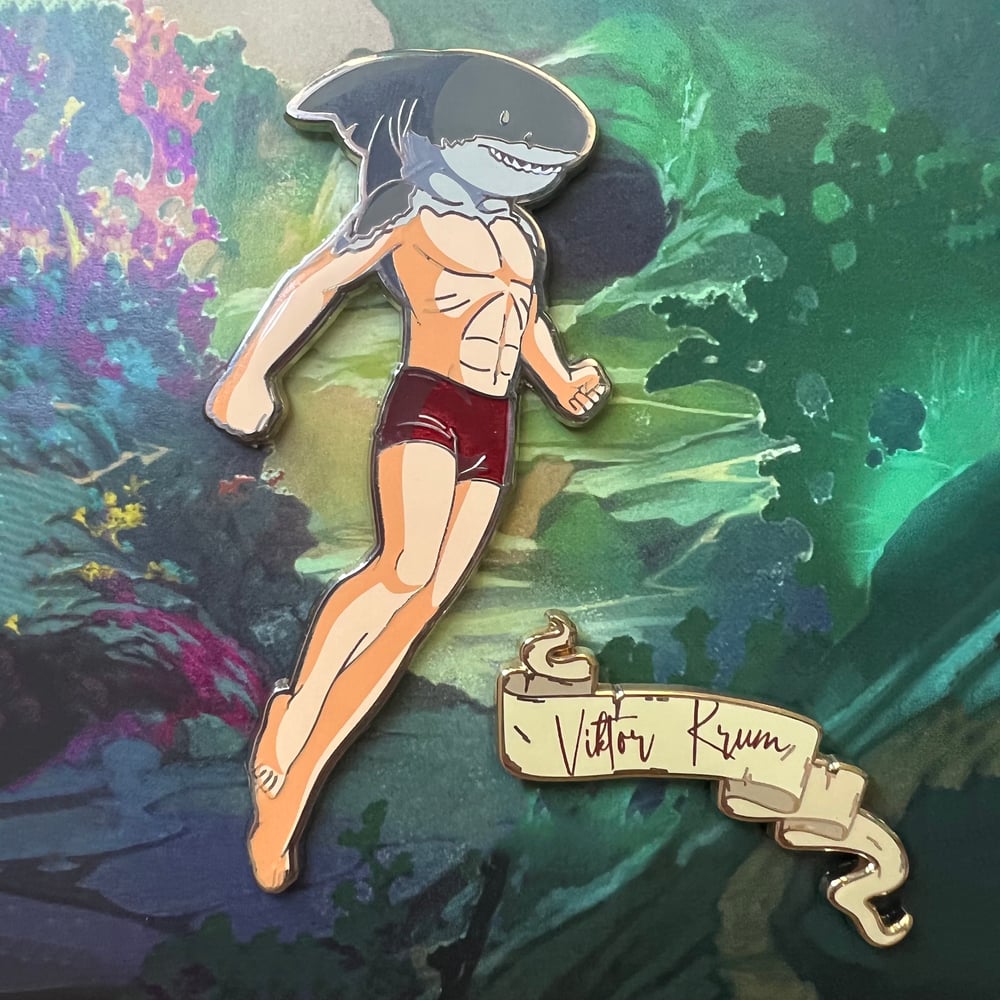 Shark head!! This Krum is the last of the pin and all are flawed.
If you couldn't Participate in the Kickstarter here's your chance!
These pins are limited release.
___
Each 2 mm thick hard enamel pin is 9.5 cm or 3.75 inches long with effects including stained glass, sandblast, and pearl enamels.