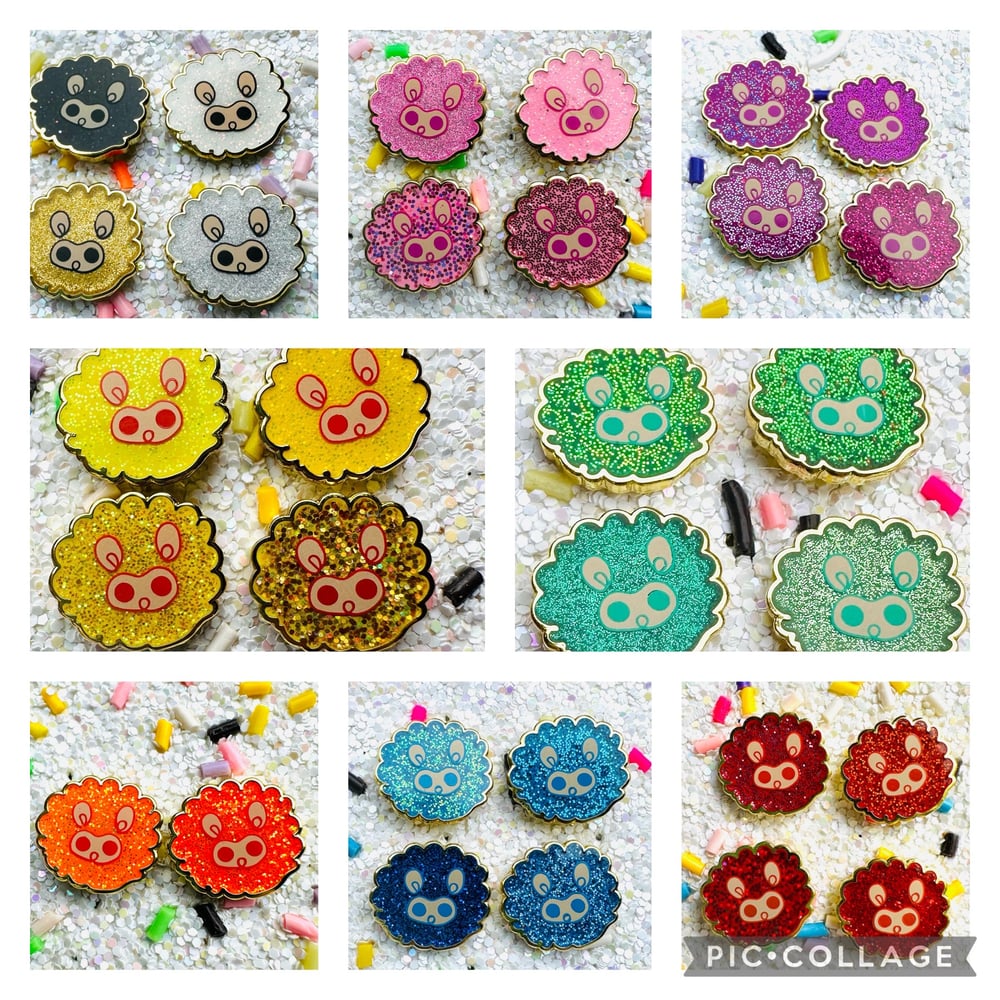 This is for sets of 2 or 4 by color
These little dudes are so cute!
They come in 31 unique glitters
Black: Riddle
White: Choji
Silver: Cujo
Gold: kandi
4 yellow: Sunny, Wonder, Goldwyn, bedazzle
2 orange: Fred* 2.0 & George
4 red: Alice, Bella, Ruby, Bon Bon
4 pink: Paris, Peachpuff, , Roxy
4 purple: Carole, Tiffany, Cranberry, Magenta
4 blue: Rebelart, Rachel, Krum, and Merlin
4 green: Drapple, Niki, Ty, Emerald
They're gold-color plated with CMYK printing, 1 post with bright yellow rubber clutches. They're 1.5 cm or 1/2 inches tall.
✨ ✨ ✨ ✨ ✨ ✨ ✨ ✨ ✨ ✨ ✨ ✨
✨Standard = small speck, slight smudge at an angle, very slight misprint, very shallow dip or texture in enamel or plating only seen at angle -
Nothing that stands out on inspection or at reading length and nothing that detracts from enjoyment