Wedding Weirdos LE 60/45/10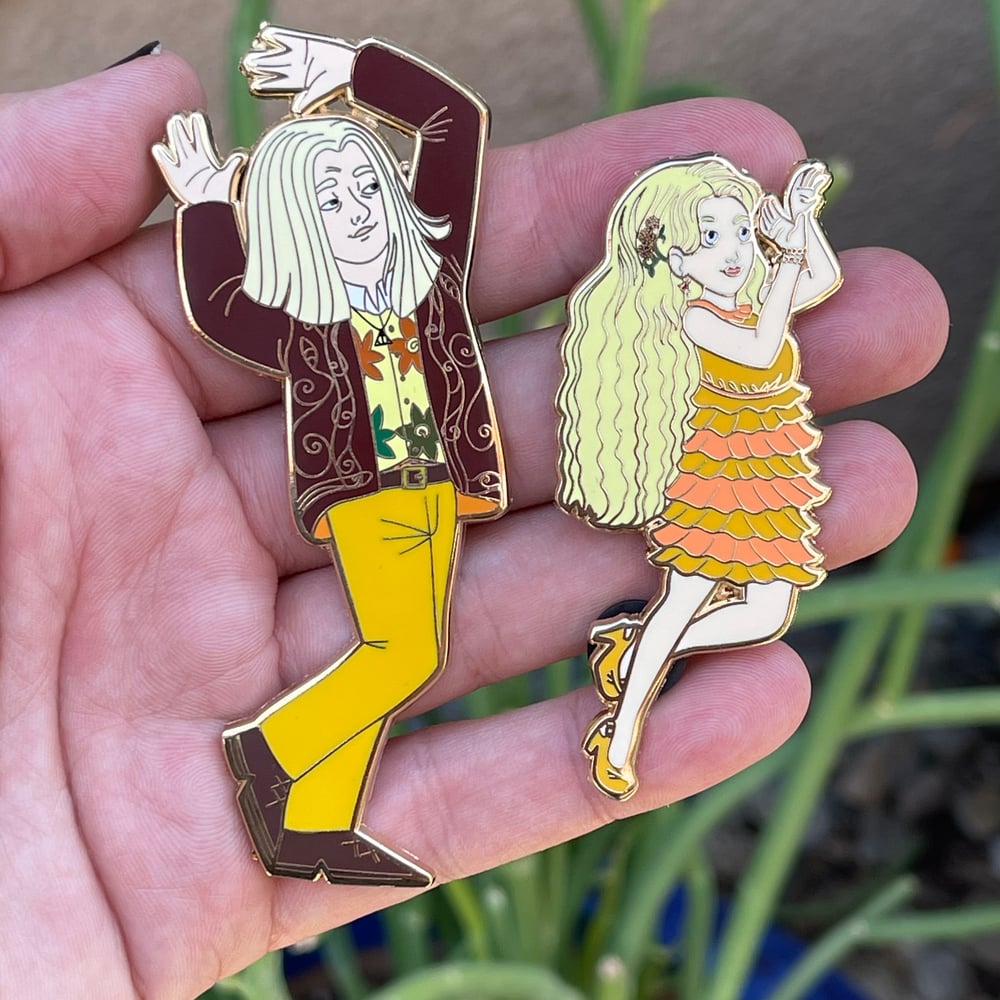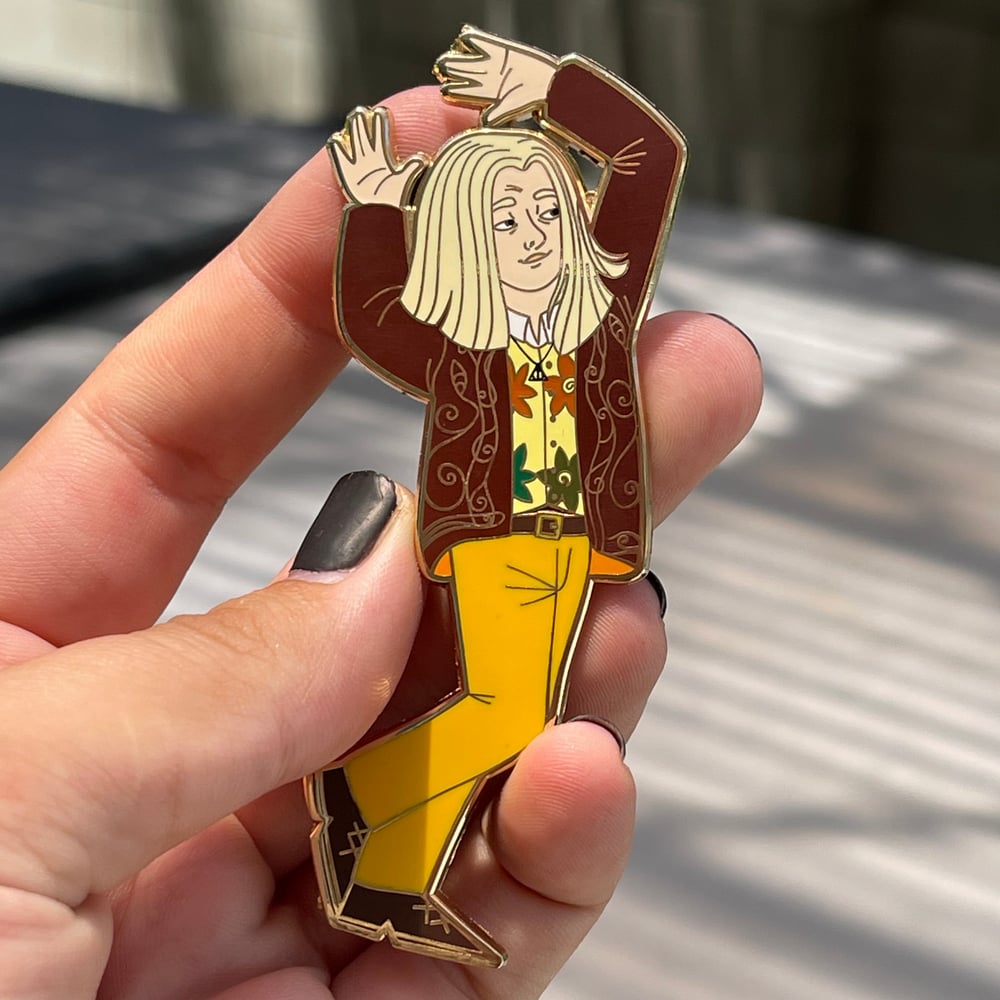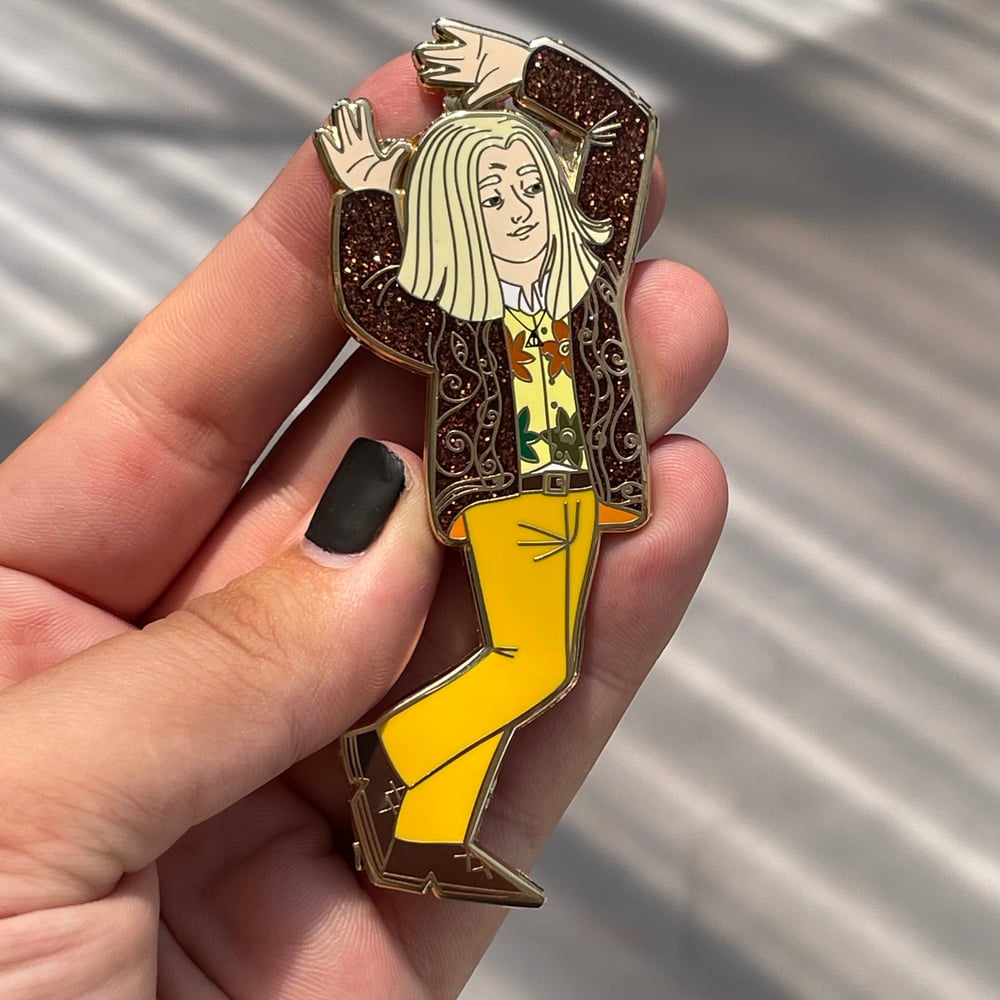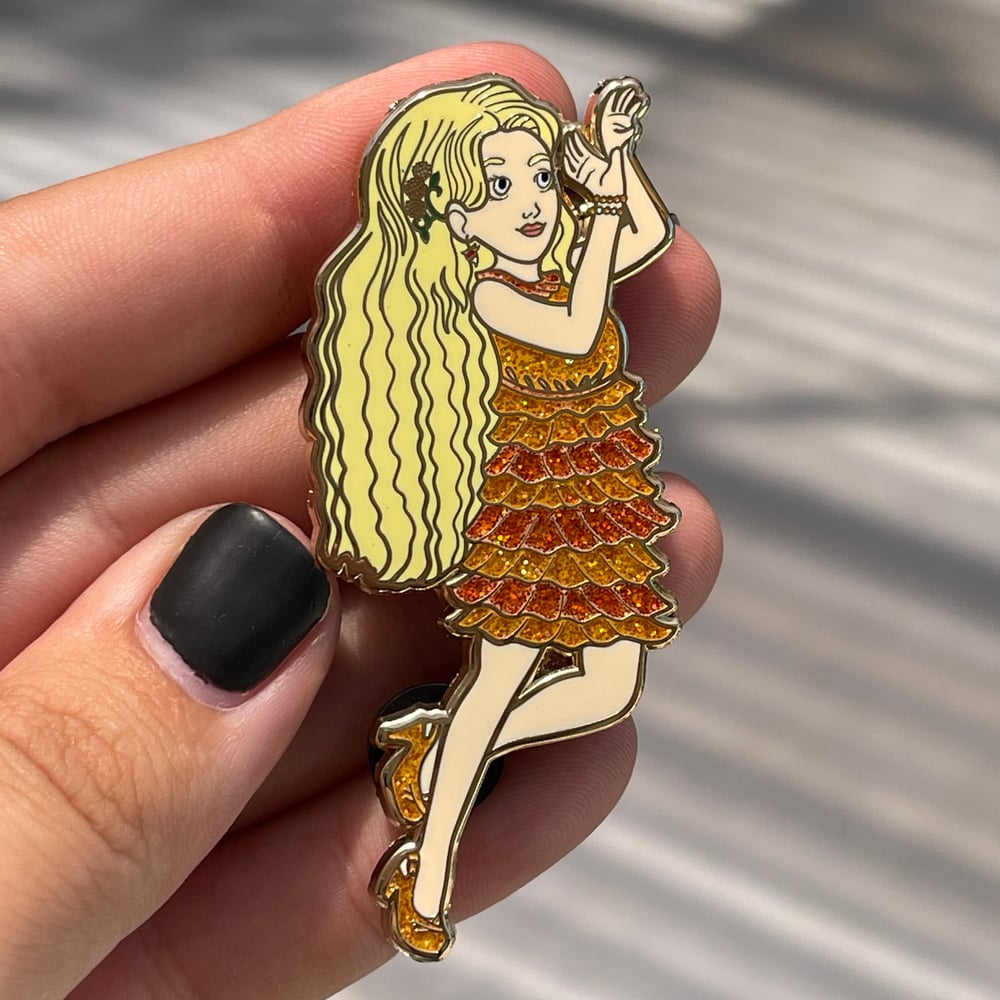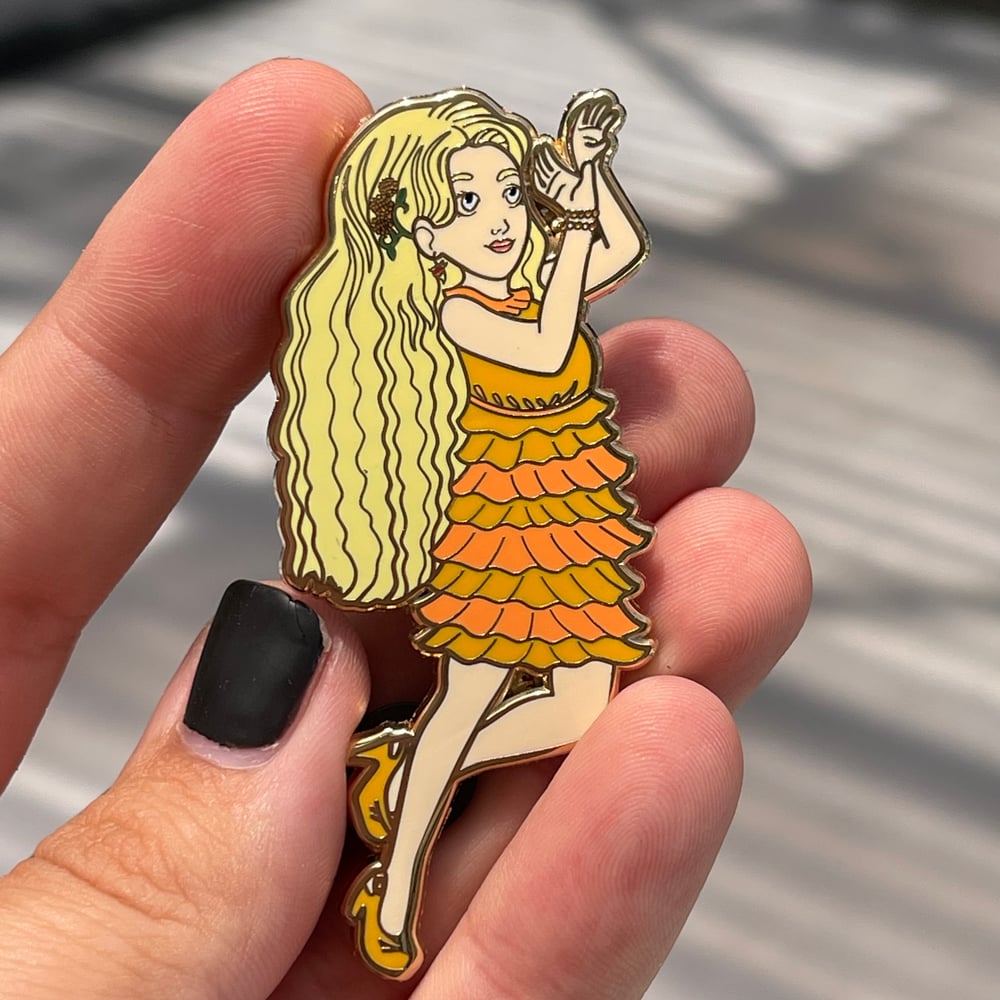 "Hello, Herry!" she said.
"Er — my name's Barny," said Herry, flummoxed.
"Oh, have you changed that too?" she asked brightly.
"How did you know — ?"
"Oh, just your expression," she said.
Like her father, Loona was wearing bright yellow robes, which she had accessorized with a large sunflower in her hair. Once you got over the brightness of it all, the general effect was quite pleasant. At least there were no radishes dangling from her ears."
____
Xeno Plain enamel version is LE 60
Loona Plain enamel version is LE 45
Glitter Loona / Xeno is LE 10
____
Standard Grade Means small variation or very small flaws associated with the handmade nature of pins like a slight variation in print placement. Flaws do not detract from enjoyment.
Minor Flaw, a small flaw that is visible on close examination but does not take away form the pin, such as a small smudge or small chip in the plating or edge or a small fleck of color (not in the face), maybe a larger print variation.
Flawed pins means a small piece of missing enamel that is hard to notice, a small chip, a dot perhaps near the face but still requires close exam to see and does not significantly detract from the beauty of the pin.
_____
Gold-plated and 2mm thick
Hard Enamel 2 pin set Design
Loona is 7 cm tall.
Xeno is 9 cm tall.
____
Two posts each with backstamp