Wristlet Mini Loony SpeksSpekter ITA Bag Wallet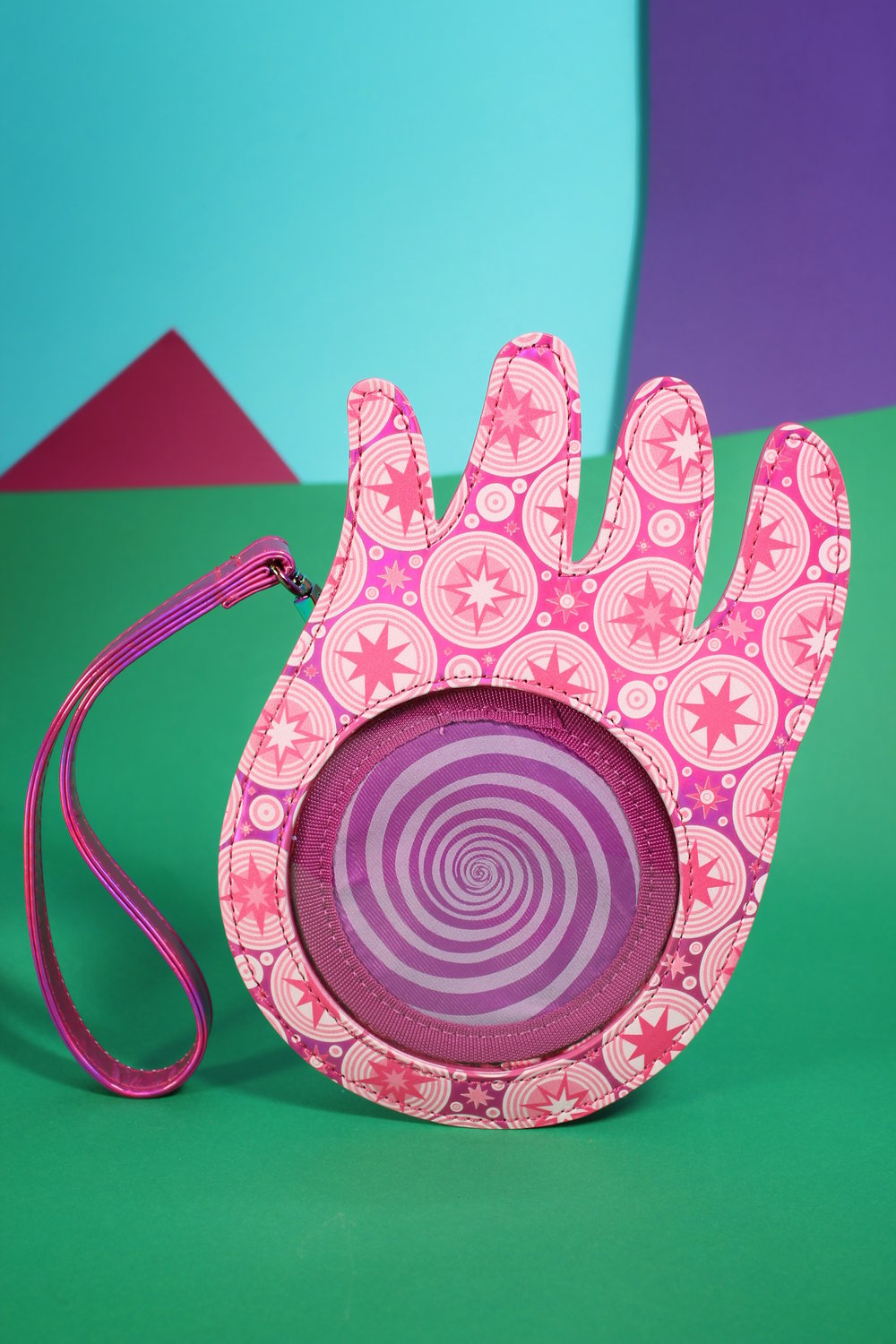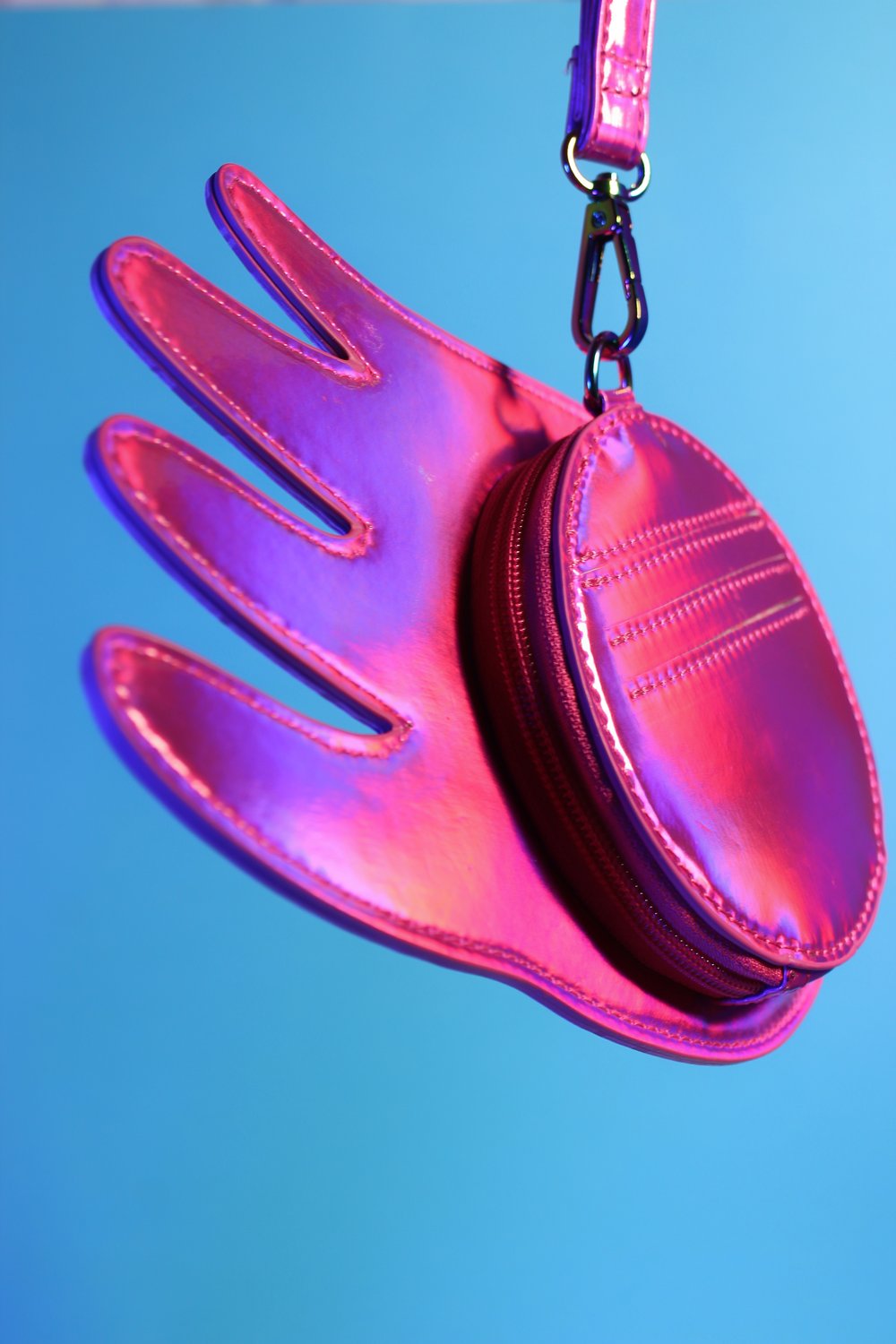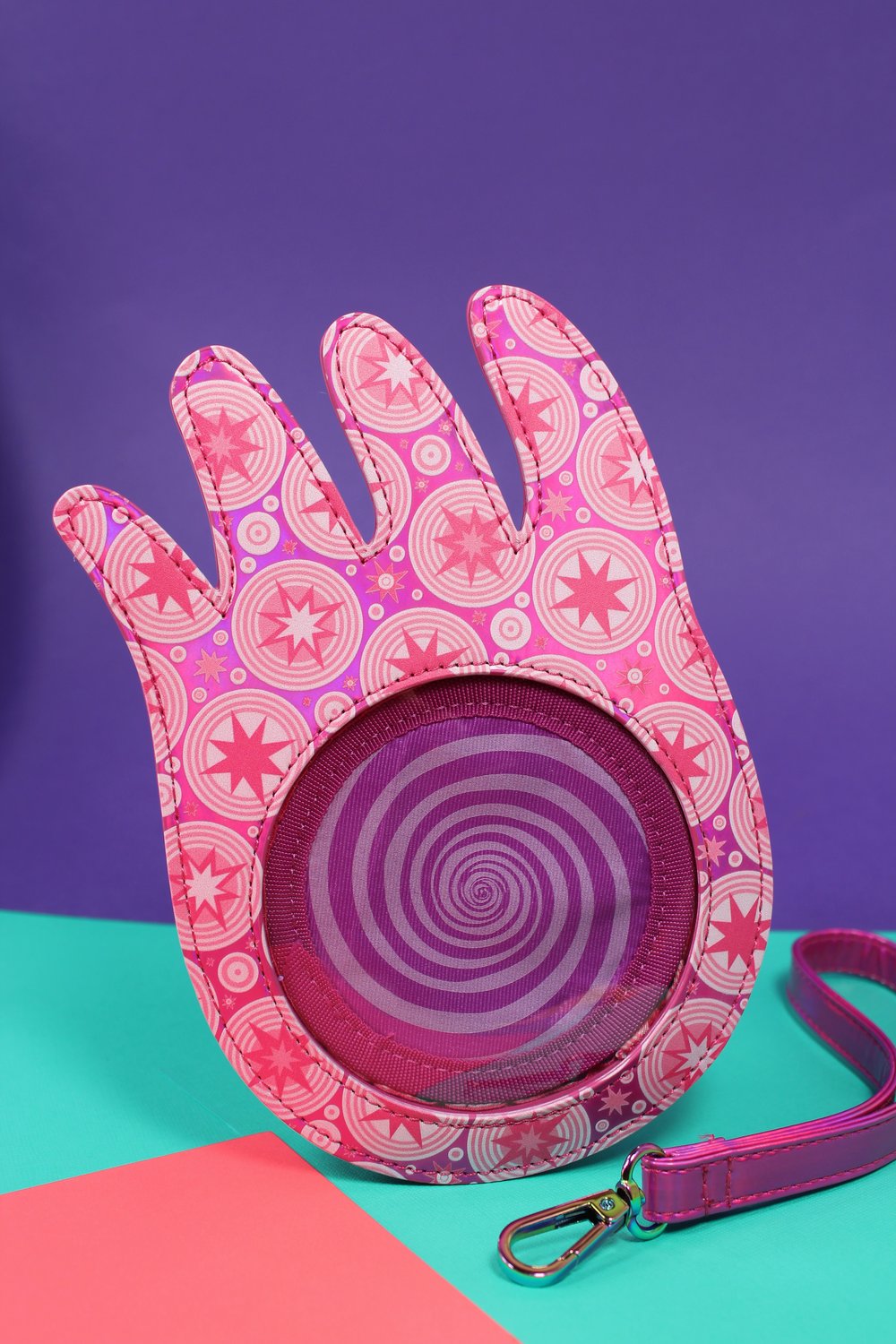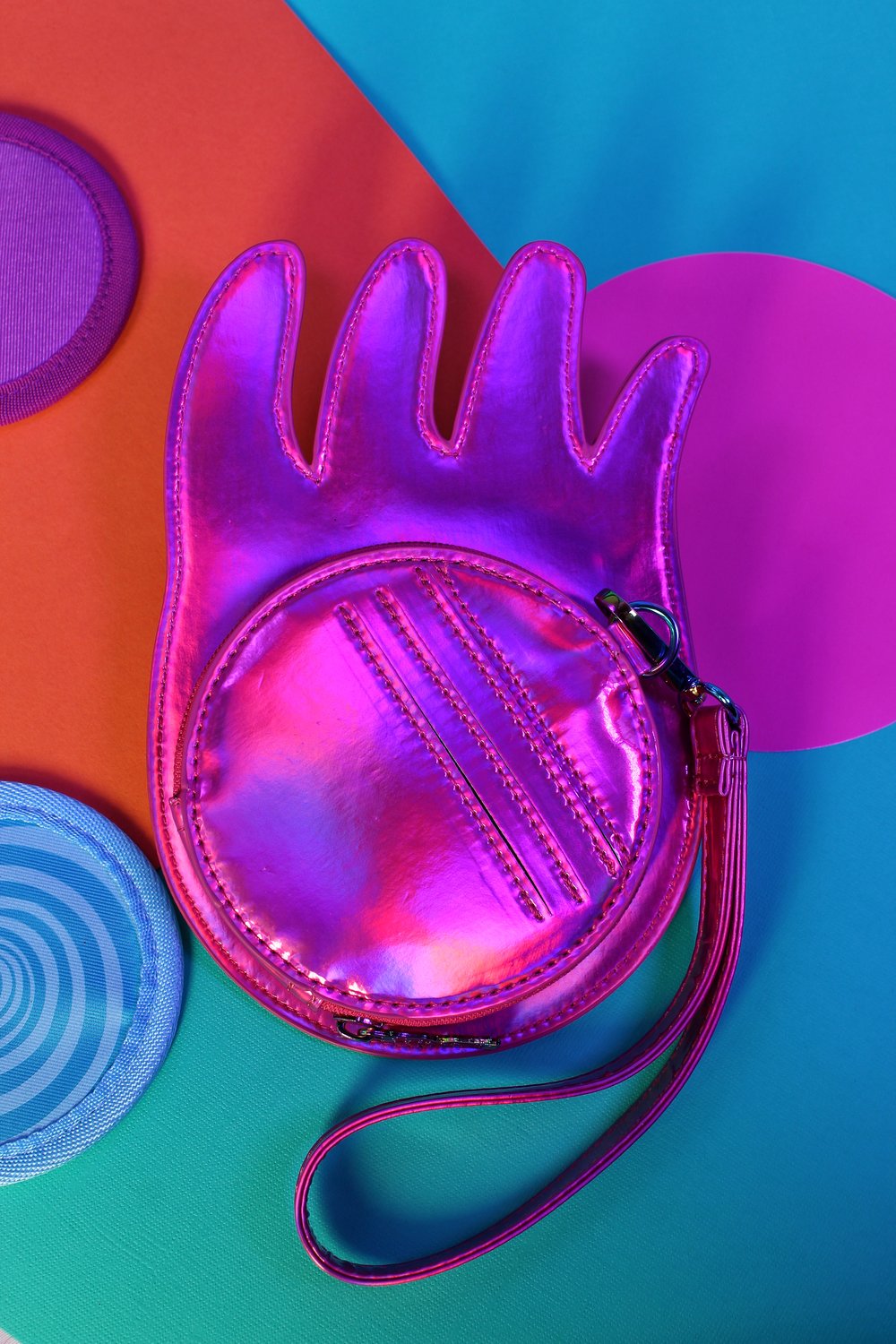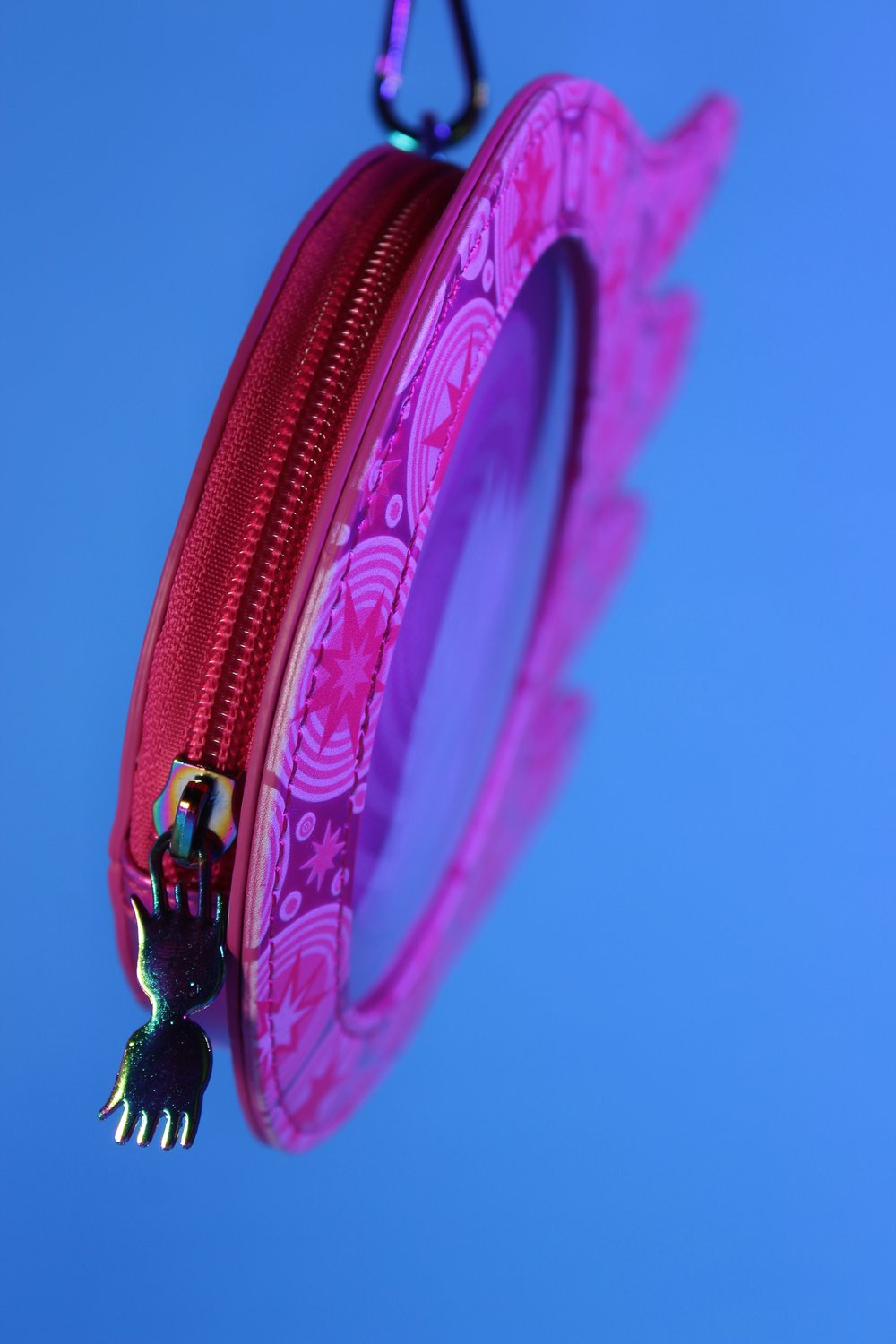 (don't combine with preorders)
This wristlet ITA wallet comes with rainbow hardware with a custom glasses "Believe" zipper pull, a removable wrist strap, bright pink holographic vinyl with a custom printed fabric in call pockets and opening.
The pinning space in the front is 3 inches in diameter. ( pin in photos not included)
The main compartment has a lot of space for its size with a gusset, and can hold a few small things like chapstick some money, cards or jewelry. There are three small pockets on the back for credit cards.
The bag includes only 2 small inserts:
💙 Blue
💜 Purple
Art by @charlietheblueberry and Vectored by Me!